"For Italians, food, wine and 'la dolce vita' are profoundly connected. People's lives are so busy now that the simple act of sitting down with family or friends to have a good meal and great conversation is almost lost. Growing up, I can remember all the stresses of life being eliminated as soon as I sat down with family for dinner. It was safe and I was surrounded by the people who loved me most. After a couple of minutes of talking, an endless array of food began to find its way onto the dinner table. Meatballs, veal, chicken, fish, pasta, along with dad's homemade wine and grappa, it was endless. There was always an extra place setting just in case someone decided to visit while we were eating, and boy did they leave happy."
At Buca Di Bacco we aim to do the same. Our menu is composed of simple, earthy ingredients that represents the foundation of Italian cooking, "soul cooking". While enjoying our dishes and carefully selected vintages, we hope you might just feel like an Italian as we try to bring you the aroma's, tastes and spirit of Italy.
It's not about eating Italian; It's about eating 'like' an Italian.
From our family to yours, bacioni e buon appetito!
We are open:
Monday thru Saturday:
12:00-3:00pm + 5:00pm-Close
Sunday:
Closed. Private Functions Only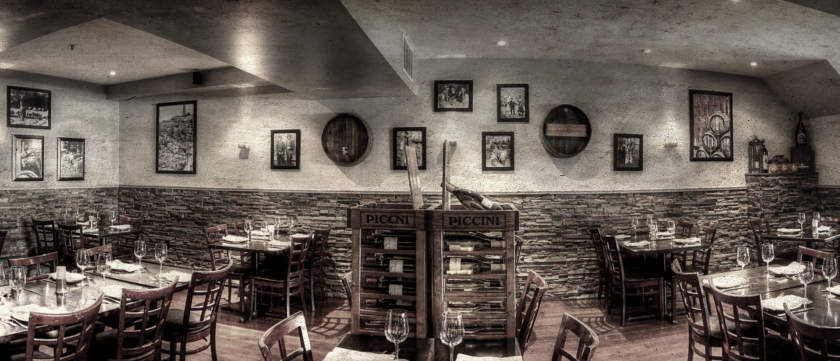 We are located in beautiful Downtown Oakville – a dynamic shopping and cultural district.
It is recognized for it's outstanding retail mix, professional services and exceptional dining. It is rich in history and heritage.